FORUM "EXPORT OF AGRI-FOOD PRODUCTS"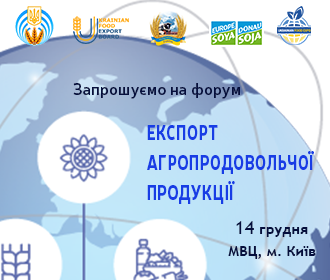 Organizer: National Science Center "Institute of Agrarian Economics"
DRAFT AGENDA
Regional consumer trends of the global food market.
Speaker: Mykola Puhachov, Deputy Head on the Science Work of the NSC "Institute of Agrarian Economics", Doctor of Economics, Professor, Corresponding Member of NAAS
Stages and elements of export strategies development.
Speaker: Oleh Myroshnichenko, coach / consultant on export to European and international markets
Selection of promising markets for export of agricultural products.
Speaker: Andrii Pankratov, analyst of agri-food markets, international consultant of FAO
Algorithm of operation of food producers in the international markets.
Speaker: Bohdan Shapoval, General Manager of Ukrainian Food Export Board
Features of export of organic products.
Speaker: Yuliia Halashevska, leading specialist on the control of export of organic products in "Organic Standard", member of the official WG "Import" of the European Organic Certifiers Council
Recent trends and forecasts of their development regarding the requirements of importers for soybean and its processing products in the EU countries in the context of ensuring the traceability and sustainability of agrarian production.
Speaker Volodymyr Puhachov, PhD in Economics, member of the expert group on agricultural trade in Europe and Central Asia of FAO
Taxation of export operations.
Speaker: Elvira Tkachova – expert on the taxation issues of the NGO "Institute for Tax Reforms", chief editor of the journal "Agro pro"
*Information of speakers will be updated soon. **Agenda is subject to change.
Registration from 10.00 to 11.00. Beginning at 11.00.
---
Forum "Export of agri-food products: new opportunities for Ukrainian food producers" will be held on December 14, 2018 at the International Exhibition Center (15 Brovarskyi Avenue, Kyiv) within the II International Trade Show Ukrainian Food Expo.
During the forum the following questions will be discussed:
Ways of entering into the international markets for Ukrainian producers of agri-food.

Opportunities for domestic producers to expand export limits.

Modern trends in agri-food exports.
Representatives of Ukrainian agricultural producers and experts in the field of export are invited to participate. Students, representatives of educational organizations and NGOs also may take part.
Participation in the forum is FREE after registration!
To register go to the link: //ufexpo.org/en_GB/invitation/
Supported by:
Ukrainian Food Export Board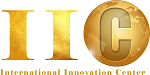 International Innovation Center
Agrarian Union of Ukraine
Donau Soja
Kyiv City Trade Union of Agricultural Workers