«Confectionery & Bakery 2018»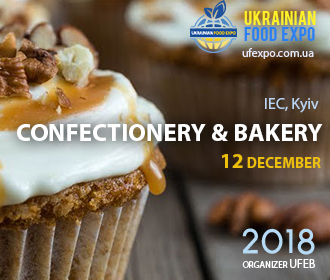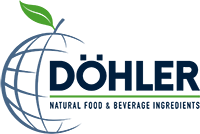 Partner of the conference "Confectionery & Bakery"
DRAFT AGENDA
(conference room №9)
10:00 – 11:30 Registration. Opening of the exhibition.
11:30 – 11:50 Trends in the national and European markets for bakery products.
Speaker: Bokii Olena, Institute of Food Resources NAAS
11:50 – 12:10 Logistics to the countries of Middle and Central Asia. Reducing the cost of production for export.
Speaker: Representative of Unimar
12:10 – 12:30 TBA*
Speaker: Thomas Ringer, Nestle
12:30 – 13:00 Exports to Poland: great prospects and unused opportunities.
Speaker: Volodynyr Shybytskyi, TRADE SUPPORT
13:00 – 14:00 Break. Visiting the International Trade Fair Ukrainian Food Expo.
14:00 – 14:20 TM Yarych. Successful production and export of hard-dough biscuits and crackers.
Speaker: Tetiana Shermolovych, CF "Yarych"
14:20 – 14:40 Sugar market – analytics and forecasts.
Speaker: Ruslana Butylo, NASPU "Ukrsugar"
14:40 – 15:00 Sanitary and hygienic requirements of HACCP at the enterprises of the baking industry.
Speaker: Roksoliana Chapovska, PE "Higienix"
15:00 – 15:20 Innovations, trends and successful solutions on the market of chocolate confectionery.
Speaker: Veronika Holovina, SC "Doehler Ukraine"
15:20 – 15:40 Polish progressive technological ingredients at the service of Ukrainian baker and confectioner.
Speaker: Olena Lakhmitkova, LLC "Ekotrade Zakhid"
16:00 – 18:00 Visiting the International Trade Fair Ukrainian Food Expo.
* Agenda is subject to change.  
---
Until October 1, 2018 participation fee is 2,250 UAH per participant.
Since October 1, 2018 participation fee is 2,750 UAH per participant.
Since December 1, 2018 participation fee is 3,500 UAH per participant.
Regular-based promo action "2+1" – fee for the third ticket is 500 UAH.
Exhibitors may get admission ticket with 50% discount.
In case of additional information and registration, please, contact by phone number +38 067 470 82 31 or email [email protected] – Mrs. Anastasiia Pavlyuk.
---
Conference "Confectionery & Bakery 2018" will take place on December 12, 2018 in the International Exhibition Center (15 Brovarsky Avenue, Kyiv) within framework on II International Trade Fair "Ukrainian Food Expo". The organizer is Ukrainian Food Export Board.
Ukrainian confectionery and bakery industry is highly export-oriented. However, it's quite important to keep business networking and knowledge-exchange to find new export markets. 
During the event, the Ukrainian and international experts share own experience in bakery exporting to the USA, producing high-quality confectionery and bakery products for HoReCa.
We review the world market of bakery products; make the analytical review and forecast of sugar market; discuss the changes in design packaging according to the consumers' preferences from different countries and ways to reduce cost production for export and logistics to the Asian countries.
Take the advantages from networking and valuable information!